Asian Racing Conference
The 37th Asian Racing Conference was held in Seoul, Korea in early May 2018.
Steriline Racing was once again an exhibitor at the conference, as for many years. Steriline Racing has attended the Asian Racing Conference's for over 10 years, supporting the progress and internationalization of horse racing globally.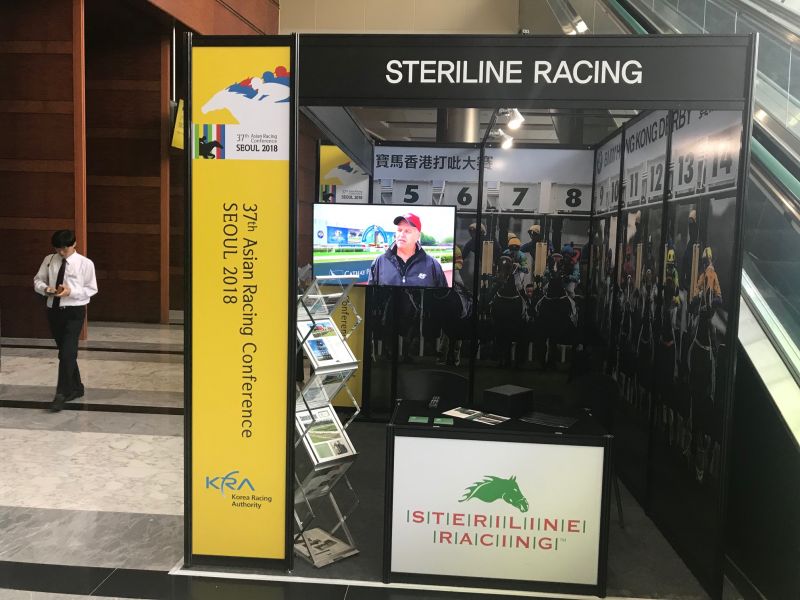 The Asian Racing Conference's provide an opportunity for networking for thoroughbred racing delegates from Asia, Australasia, South Africa, Arabia and beyond. Along with these invaluable networking opportunities, discussion sessions on the current topics for the industry, and exhibits of the latest product technologies for thoroughbred racing are also on display.
Steriline Racing was at the forefront of displaying the latest technology and right on point for the topics of the conference, with their exhibit showing virtual reality footage. In a conference first, Steriline Racing used virtual reality goggles to show conference delegates a 360-degree view of what it was like to be a jockey in a horse race. The footage showed the jockey's viewpoint of the horses being loaded into a Steriline Racing starting gate, the horses jumping from the gates, and racing down the track. This was a unique opportunity for many delegates at the conference, and a great way for them to get up and personal with a virtual reality starting gate.
To get the full effects of the virtual reality 360 view footage, play the video on a mobile device in virtual reality goggles.
The events of the conference included attending the Korean Derby races at Seoul Racecourse, the official opening ceremony full of culture and grandeur, a cultural night providing great networking opportunities and the closing ceremony.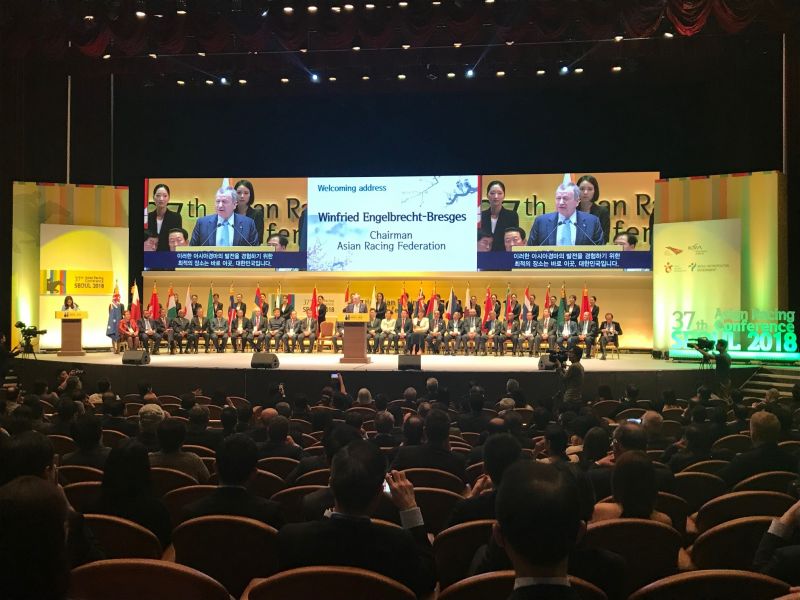 Official proceedings and sessions for the Asian Racing Conference included topics; Racing through the Asian Century, Racing – A Global Brand, Reaching and Expanding Racing Fan Base, The Modern Elite Jockey, Global Wagering Leaders, Sports and Racing Integrity Under the Microscope, Racing and Popular Culture, Gene Doping and Veterinary Regulation, Equine Welfare, Anti-Illegal Betting and Money Laundering, Industry Profiles, and Racetrack Management and Safety.